7 Best Cat Carriers For Safe Travels
04.03.2022.
Every product and service on World Cat Finder is independently selected by our editors, contributors, and experts. If you purchase something through our links, we may earn a referral fee. Learn more
---
Cat owners know how traveling can be tricky. The most important thing to do is to make sure everyone is safe, and the best way to do that is to safely transport our pets. No matter what kind of pet you have, letting it roam freely in the car is not a safe option. The safest way to do it is to get a carrier. However, picking the best cat carrier can be tricky. There are various products available on the market, and they are not all worthy of your money. Luckily, World Cat Finder is here to help! Here are the best cat carriers you can get for you and your cat.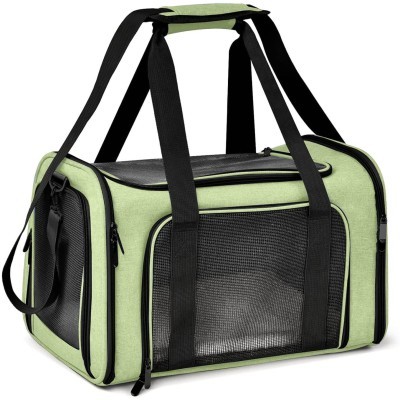 We spoke to many cat owners about cat carriers, and most of them recommended Henkelion Cat Carrier as their top choice. We completely agree with them. This cat carrier is airline-approved, durable, safe, and stylish. It's made of polyester fabric, and the mesh on all four sides will allow you to easily check on your pet. It is comfortable to wear and comes in 2 sizes and 5 color options. Plus, it has a reasonable price.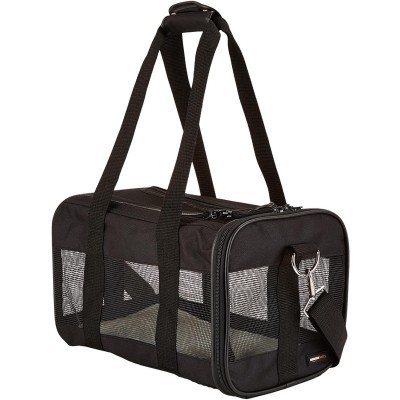 Amazon made its own line of pet products, and we can honestly say they are pretty good. The Amazon Basics Soft-Sided Mesh Pet Travel Carrier comes at a reasonable price, and cat owners that tried it are pretty satisfied with it. Like our top pick, this cat carrier has mesh on all sides. Your cat can see outside, and you can quickly check on your cat while traveling. The straps are all adjustable, and it comes with a luggage strap. This cat carrier comes in 3 sizes.
RELATED: 7 Best Cat Backpacks for Adventures With Your Cat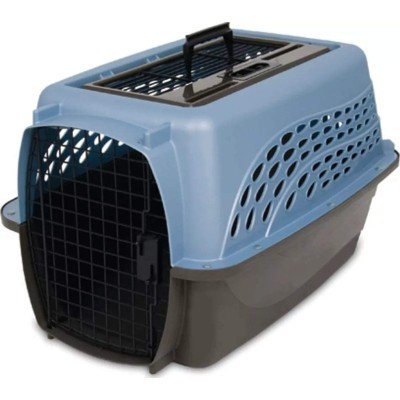 If you're looking for a hard-shelled cat carrier, the Petmate Two Door Carrier might be the right choice for you. Like the product's name says, this cat carrier has two doors; one in the front and one on the top of the carrier. This carrier is made of durable plastic, which means maintaining it is a piece of cake. The Petmate is airline-approved, which means you can transport your cat in it on an airplane. It comes in 4 colors and 2 sizes.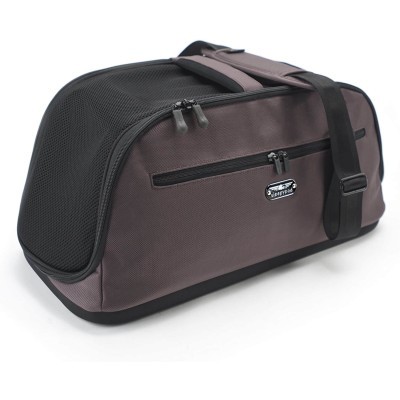 We simply had to include the Sleepypod Air in-Cabin Pet Carrier on this list because of its amazing features. It is safe and comfortable for cats, and it looks fantastic. This is our choice for the best-designed cat carrier. Its futuristic design will make your cat travel in style, and you can be sure cat owners will ask you about it. It's made of nylon, and it comes in 4 colors. The only downside is that it is expensive. However, most stylish things are.
RELATED: 5 Best Cat Strollers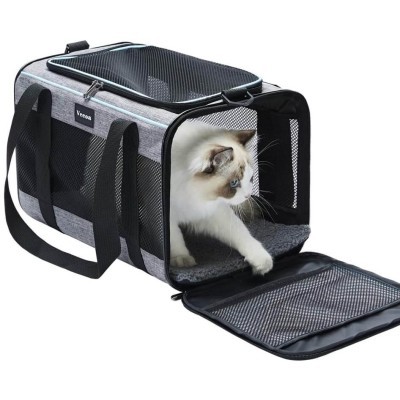 Good-looking and well-designed cat carriers don't have to break the bank. This carrier has a very budget-friendly price, and it looks nice. The Vceoa Carriers Soft-Sided Cat Carrier comes with many helpful features like top and side entrances. The size will fit beneath the seat in most airplanes, but you should make sure the company you're traveling with allows this carrier. It is made of durable fabric, and it comes with a comfy fleece bed for your cat to sleep in.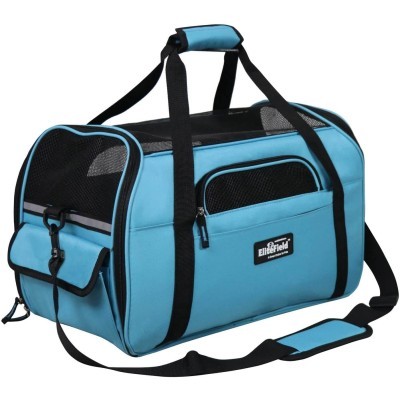 Many cat owners look for cat carriers approved by airline companies. If you're looking for the same thing, the EliteField Soft Sided Pet Carrier might be the right choice for you. This product comes with a removable fleece bed, a built-in leash, and buckles that can be secured with seat belts. This cat carrier is made from breathable, lightweight, and easy-to-clean materials. It is a fantastic pick for cat owners that love stylish pieces their cats can travel in.
RELATED: 5 Best Cat Hammocks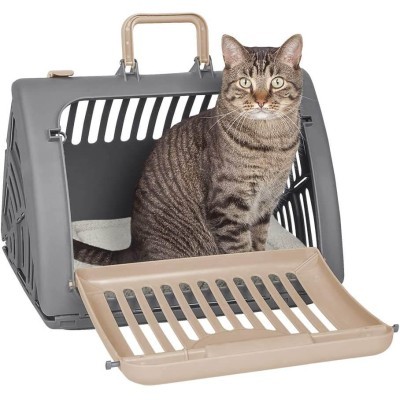 For all cat owners that aren't planning on taking their cats on long rides or flying and just want a carrier that will help them take their cats to the vet or groomer, the SPORT PET Designs Foldable Travel Cat Carrier might be the ideal choice. This carrier comes in 2 sizes and several options that might include a soft fleece bed. It is sturdy and safe enough for short trips when you have to restrain your cat's movement. The company patented the design, and the whole carrier can simply fold and be tucked away.
World Cat Finder Team