7 Top Cat Harnesses According To Owners
04.04.2023.
Every product and service on World Cat Finder is independently selected by our editors, contributors, and experts. If you purchase something through our links, we may earn a referral fee. Learn more
---
A cat harness can be a great addition to training your kitty and additional safety. Going out could be a problem for some cat owners and their cats if you own an indoor cat. You might be scared that your cat will get hurt or lost. Training your cat to walk on a leash is a great approach to reduce these things.
However, you shouldn't clip a leash with a cat collar for safety reasons. A much safer option is the harness. Whether you go on a short walk around your neighborhood or plan hiking, a harness with a perfect leash will secure your cat. Letting your cat out and providing her with different opportunities to have fun will prevent boredom, and your cat will behave indoors.
How to teach my cat to love harnesses?
The most important thing you need to remember is to start slow. Don't force your cat right away, and try to go outside. Allow her to get used to harness in the house. After she seems comfortable walking around with a harness, clip the leash and try to walk her in the house.
This way, you can prevent accidents if your cat prefers to avoid walking on a leash. When your cat is confident and relaxed enough, you can go and try to walk outside. Of course, don't go right away far from your house. Take a walk around your house and see how your cat behaves.
You must understand that this will all be new to your cat, especially if she is mostly an indoor cat. Have patience and take things slow. Allow your cat to get familiar with everything she finds amusing.
After your cat masters walking with harnesses and leash in your neighborhood, you can try and go od different places such as hiking.
What is the best cat harness on the market?
You must consider a few things when choosing the best harness to suit your cat.
The first and most important thing you must do is measure your cat for a harness. You want the harness to be a manageable size.
ADVICE: Cats can easily gain or lose a few pounds, and you must adjust the harness to suit your cat best.
Cat harness need to be safe and secured so your cat isn't able to slip out. The cat harness is less popular than dog harnesses, and cat owners choose the dog harness for their cat. It would be best if you never did that because this harness will not provide proper protection for your cat and can be very uncomfortable for your cat to wear.
Since cats are more sensitive creatures compared to dogs, you should choose a harness that will be comfortable for your cat to wear. If the harness is uncomfortable, it will cause discomfort for your cat, and she will not like it.
Now that you know all the things you need to know about cat harness let's look at the best cat harnesses you can choose for your kitty.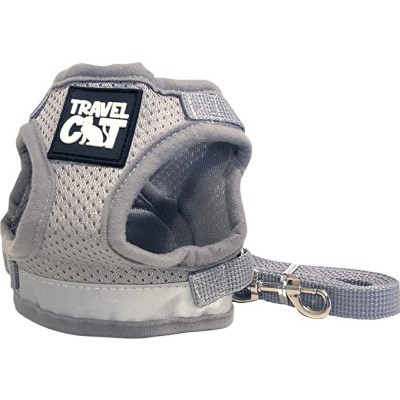 This sturdy collar and leash combination will allow you to safely take your cat for walks, training sessions, hikes, and explorations of the great outdoors. The reflective strip ensures that you and others can always see your pet, even as night falls.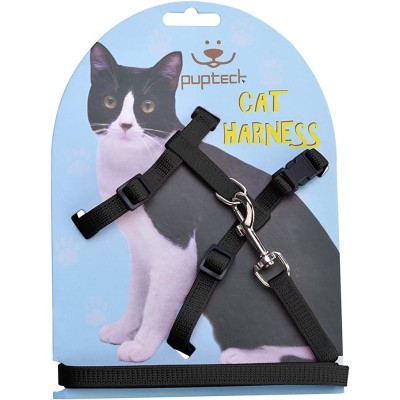 Work well for regular use on walks, jogs, workouts, and other outdoor pursuits. It's also a great, cozy option for a chest harness when you need to take your kitten somewhere strange, like the groomer or the vet. Cat seat belt in the shape of an adjustable "H," complete with sturdy snap fasteners for quick fastening and removal.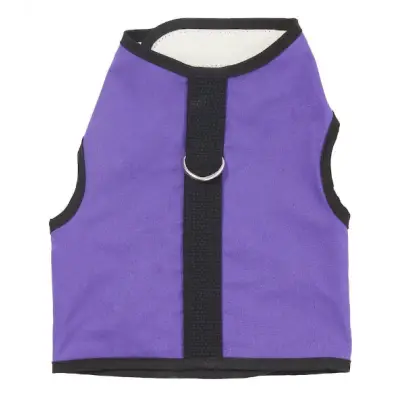 This Cat Harness is so lightweight and comfy that even cats who loathe previous harnesses will wear it. In spite of how simple it is to put on, this cat harness makes it quite challenging for your cat to escape. Made from undyed cotton, it is hypoallergenic and comfortable for even the most sensitive feline.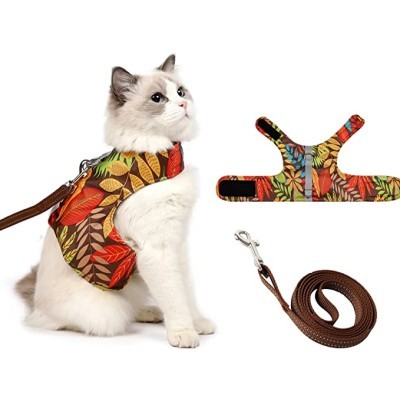 Cats may relax in the airy comfort of Air-Mesh fabric, which is hypoallergenic and won't irritate their skin. The double-sided ribbon of reflected light makes this soft-handled leash from escaping more secure. That's a lot of weight for a cat walking harness. Keeping the cat's load to a minimum makes it more comfortable for them to play and allows them more mobility.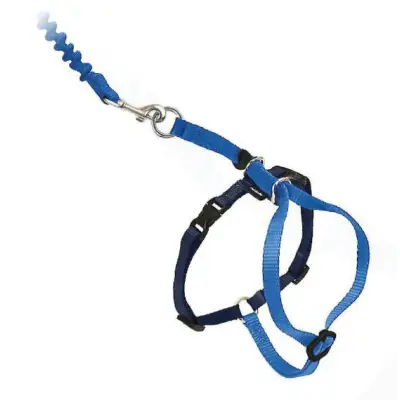 This cat harness allows you to share enjoyable walks, exercise, and playtime outside your home. The patented design allows for pressure on the leash to tighten the shoulder straps, allowing the cat to have full motion without putting pressure on the throat area. It gives you gentle, comfortable control of your cat or kitten while allowing her to explore the world.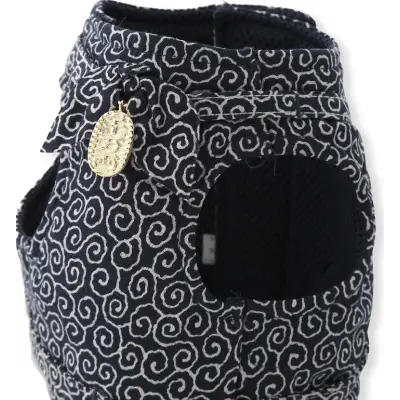 This harness is made from comfortable cotton, polyester, and PVC. This beautiful piece is one size fits most thanks to the adjustable design; plus, it has a stylish bow and gold charm. It is available in different colors.
World Cat Finder Team