7 Best Cat Backpacks for Adventures With Your Cat
16.01.2022.
Every product and service on World Cat Finder is independently selected by our editors, contributors, and experts. If you purchase something through our links, we may earn a referral fee. Learn more
---
When you're thinking about going on an adventure with your pet in the wild, the general public mostly imagines a dog and its owner. However, cats make fantastic traveling companions. It is true that most cats won't follow you around like a dog, but that doesn't mean they can't come with us on hikes. One thing that can help us safely bring our cat with us is a high-quality cat backpack. Here are a couple of recommendations for the best cat backpacks.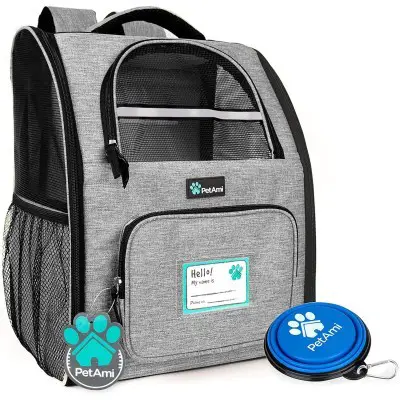 The best possible choice for you and your feline traveling companion is the PetAmi Deluxe Pet Backpack. This backpack is as practical as it is stylish. The backpack has plenty of airflow, two entry points, and an incredibly comfortable inner space for your cat. The zip-up mesh allows your cat to clearly see what's going on around it and where you're going. This is a durable product we wholeheartedly recommend. Plus, it has more than 4,500 5-star reviews, and it comes in 12 color options.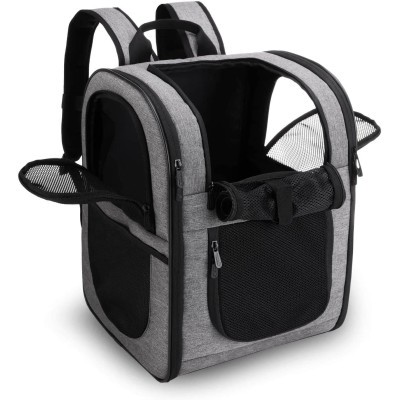 There is a chance you will come across other pet owners hiking on known hiking trails with their pets. If you talk to them about cat backpacks, they might recommend the Apollo Walker Cat Backpack. At least that's our experience. This product is fantastic for larger breeds, like Maine Coon. Other backpacks will have problems fitting larger cats, but this one is ideal for them. It can even accommodate smaller dogs. It has a rigid structure and soft fleece bedding to keep your cat comfy.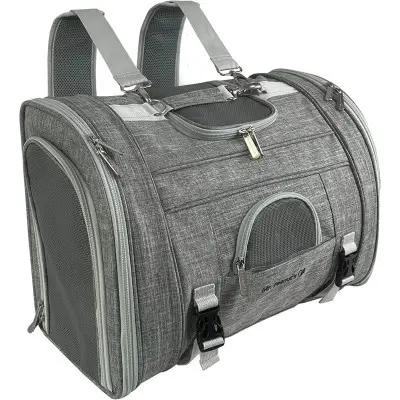 There are a few reasons we love Mr. Peanut's Monterey Series Convertible Backpack. The first one is that it provides plenty of room and comfort for our cat. It is firm, making it pretty secure in case of accidents. The second reason is - it is approved by most airlines. That means you can buy one cat backpack and have it as a traveling crate. This is an ideal product for all frequent flyers that love hiking! Plus, we absolutely love the sleek design.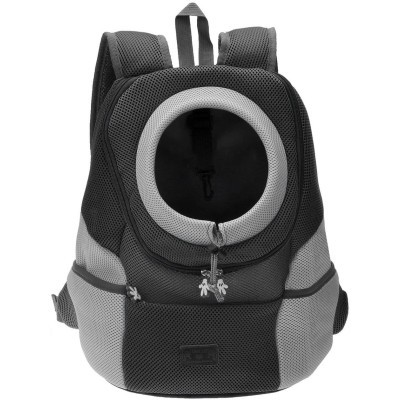 The Mogoko Comfortable Cat Backpack was originally designed for dog owners and their dogs. However, we found out it works really well for cats. It is made of polyester, so you can be pretty sure it's durable and secure. It comes in several color options and three sizes, which means you can fit most cat breeds comfortably in it. The large peephole allows your cat to stick its head out and oversee your hiking adventure. That means your cat gets plenty of air and comfort when it wants to.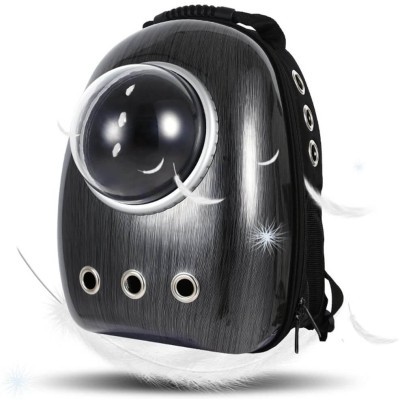 If you love things with unusual designs, you will love the LEMONDA Portable Pet Travel Carrier. It has a space capsule design! The large window allows your cat to see outside but remain protected from the wind and the cold. This cat backpack also includes plenty of air holes which provide more than enough airflow to keep your cat happy and well ventilated. The backpack is durable, but you should be careful not to scratch the acrylic material. Plus, you can choose three colors - black, pink, or blue.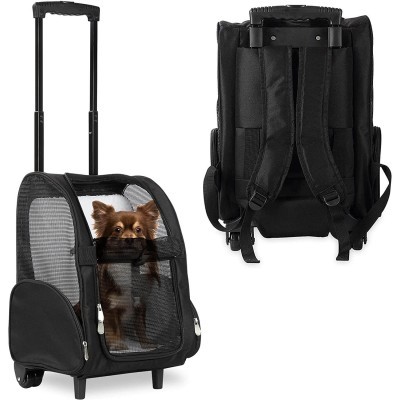 If you're going to take your cat for a hike in a warmer climate, you might want to consider the KOPEKS Deluxe Backpack. This cat backpack is approved by airline companies, so you can fly your cat in it. However, our favorite thing is that this cat backpack can be used as a travel crate, rolling crate, or car seat carrier. It has large mesh areas that allow air to circulate and your cat to see outside. Its rigid structure will keep your companion safe and comfortable throughout your adventure.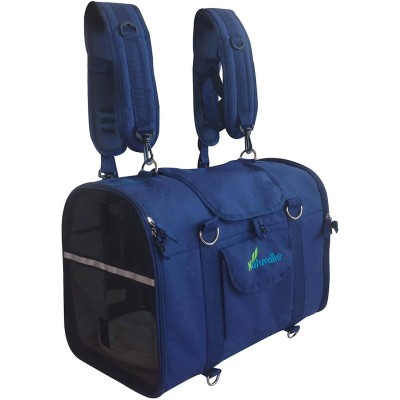 Another fantastic product you can choose is the amazing Natuvalle 6-in-1 Pet Backpack. The best thing about it is that it provides plenty of room for your cat, so you can be sure it won't feel cramped or uncomfortable. You can choose 4 different sizes, so even the largest breeds, like the Aphrodite Giant, will comfortably fit. You can use it as a cat backpack, airline carrier, or car seat carrier. It is durable and sturdy to keep your feline companion safe in all conditions.
World Cat Finder Team