The 7 Best Cat Beds For Cat Naps
07.03.2022.
Every product and service on World Cat Finder is independently selected by our editors, contributors, and experts. If you purchase something through our links, we may earn a referral fee. Learn more
---
There are many things cats love to do, but sleeping and napping hold a special place in their hearts. Even big cats like lions or tigers love sleeping, so it's not that surprising that our little hunters live to nap. Most cat owners want to make their cat's naps cozy, and that would be impossible without a nice comfy cat bed. However, choosing the best cat bed can be tricky. Luckily, World Cat Finder is here to help you make a decision. We bring you the list of the best cat beds this market has to offer.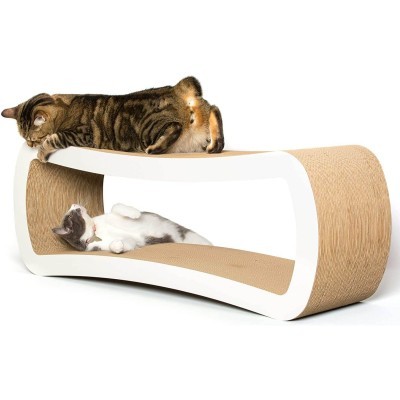 The PetFusion Jumbo Cat Scratcher Lounge is our top pick. Not only is it a functional and cozy cat bed, but it also looks absolutely fantastic. Even if you don't have a cat, you can get this piece at home and keep it as an art installation. If your cat loves napping in a cave-like setting, the "inside" of this cat bed will be ideal, and if it prefers napping in the open, the upper part will do just fine. This cat bed also works as a scratcher, so you can get one piece of furniture with dual purposes. It is a fantastic pick we absolutely love.
RELATED: 7 Best Cat Playpens for Safe Outdoor Time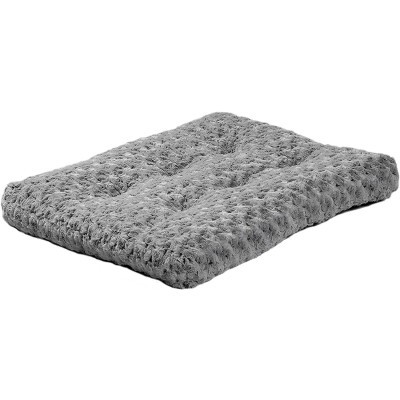 Cat and dog owners are in love with the MidWest Homes for Pets Ombre Beds. It is as comfy as they come, and maintenance is a piece of cake. It's made of synthetic fiber that is placed in a specific pattern that makes the bed extremely comfortable for cats. We chose this bed because it is ideal for cats that sleep in crates. This cat bed comes in 7 sizes, so you can pick one that will ideally fit your home or your cat's crate. Plus, different sizes mean all cat breeds (even the large ones like Maine Coon) will properly fit in this bed. The entire bed is washable, so you can simply throw it in the washing machine.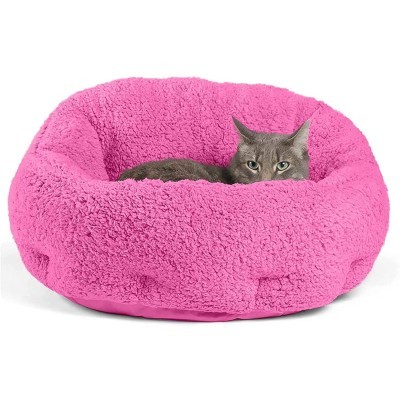 If your cat loves being warm (and which cat doesn't?!), the best bed you can get them is the Best Friends by Sheri OrthoComfort Deep Dish Cuddler. The bed's name is a mouthful, but you can be sure your cat will be crazy about their new bed. This cat bed is self-heating, which means it reflects the cat's body heat and keeps the cat warm and cozy even if the temperature is cold. The fleece provides superior comfort, and the bed is machine washable. It comes in two sizes, but most cats will be happy with the smaller one.
RELATED: 5 Best Cat Hammocks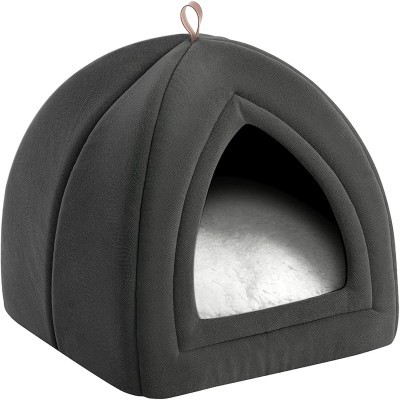 The Bedsure Cat Bed is ideal for any setting. You can use it inside your home or place it on balconies and porches. This cat bed will give your kitty a quiet place where they can rest and not be bothered by the world around them. You probably already know how much cats like boxes, so why not get them a bed that reminds them of a box? This cat bed comes with a special comfortable pillow made of Sherpa fleece. That fleece type means your cat will be comfy and warm. This bed comes in two sizes and three colors, and the price is very budget-friendly.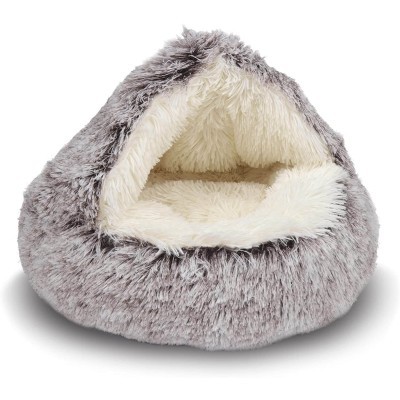 Another cave-type cat bed your cat will certainly enjoy is the ShinHye Hooded Cat Bed. This cat bed comes with a 2-inch-long plush, which provides superior comfort and warmth. We all know warmth and comfort are important to cats, so picking a cat bed that will provide that is fantastic. A huge benefit this cat bed has is the "hood," which will give the cat the feeling of napping in a box. This bed comes in 2 sizes, so you can easily pick which one better suits your cat. The bed is machine-washable, so maintenance isn't complicated.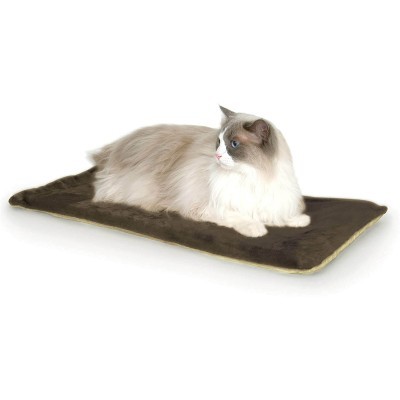 If you're looking for a heated cat bed, the K&H Pet Products Heated Reversible Cat Bed is the best one you can get. This cat bed includes an automated heater that will turn on only when the cat is on the bed. The temperature will be controlled to your cat's normal body temperature, which is more than enough to keep your cat happy and comfy. This cat bed includes a removable heater, which means you can throw the rest of it in the washing machine. Simply place the bed in your cat's favorite napping spot, plug it in, and watch your cat enjoy it.
RELATED: 7 Best Cat Window Perches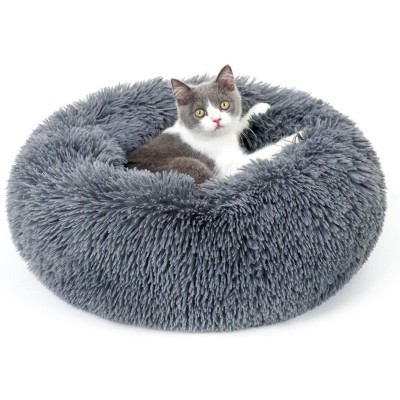 Is there a better feeling than simply sinking in your comfy bed? Well, the Rabbitgoo Cat Bed will give that feeling to your cat. This cat bed will keep your cat warm because it reflects the cat's natural body heat. That adds the warmth and the extra "fluffy" feeling. The circular bed will fit perfectly in any interior, and you can be sure your cat will absolutely love it. This cat bed comes in two sizes and two colors. We found that the larger one works perfectly for our cats.
World Cat Finder Team