600+ Best Girl Cat Names
---
The first important decision regarding your new cat is what to name her. Getting a new cat, especially a female cat, means you're in for a lot of fun, but picking the best possible girl cat name can be tricky. The main issue most of us will face is - there are simply too many options to choose from. However, if you follow these tips for picking girl cat names, you might have an easier decision on your hands. Here's how to pick the best girl cat name.
How to pick a girl cat name?
If you're looking into name options for your female cat, there are a few things you should consider. For example, it's a good idea to look at your new kitten's most dominant characteristic. If you have a grey cat, Ghost might be an appropriate name. Also, you can draw inspiration from your kitten's personality. Here are a few tips that will help you choose the ideal girl cat name;
1. Coat color
The first thing you should consider (because it's most straightforward) is your cat's coat color. If you get a female ginger cat, you can pick a fitting name, like Pumpkin. Choosing such a name will highlight the cat's most dominant physical characteristic.
2. Personality
Your new kitten probably packs a huge personality already. Studying your kitten's personality is a great way to pick a fitting name. If she's sassy, simply pick a name like Sassy.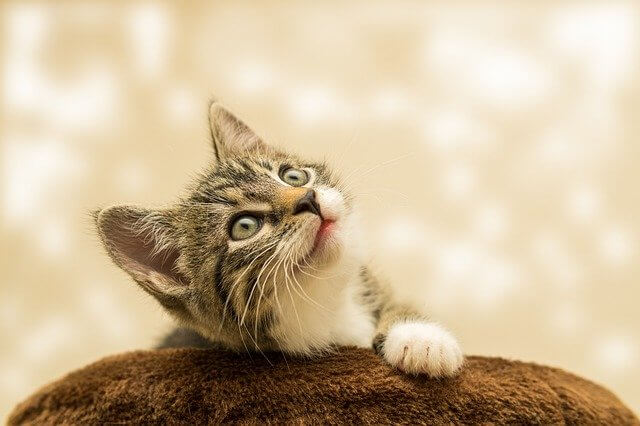 3. Short cat names
Most cat owners and breeders think that short names are better than long names. That doesn't mean you can't pick a long creative name for your cat; it just means your cat will have trouble learning her name. Short names are absorbed quicker, and the cat will easily learn her name.
4. Popular sources
Consider some of your favorite things as a source or inspiration for your cat's name. Take another look at your favorite movies, series, books, sports, or plays. Maybe one of the names from those things fits your kitten perfectly.
5. Family member names
While giving your cat names of your late ancestors might be a good idea, giving your cat the same name as your family members (ones that live with you) is a recipe for confusion. Your cat and family member will never know which one of them you're calling.
Your imagination is the only limit you have when choosing a girl cat name. Here is an extensive list of possible girl cat names you can choose from.
Girl cat names starting with A
Abba
Abbey
Abbie
Abigail
Adelaide
Adele
Adora
Agnes
Aliana
Alice
Alita
Allie
Ally
Amaretto
Amber
Amelia
Amy
Angel
Annabelle
Annalise
Annie
Anya
Apple
Apricot
April
Ariel
Artemis
Arya
Ashley
Ashlin
Athena
Aurora
Autumn
Ava
Girl cat names starting with B
Babs
Baby
Baby Girl
Bagheera
Bailey
Bambina
Bandit
Bean
Beatrice
Beatrix
Bebe
Bella
Bellatrix
Belle
Bessie
Betty
Bianca
Bibi
Bijou
Bijoux
Birdie
Biscuit
Blanche
Blizzard
Blue
Bonnie
Boo
Boots
Bowie
Brea
Bridget
Brielle
Buffy
Bunny
Buttercup
Butters
Butterscotch
Girl cat names starting with C
Cabernet
Cahya
Cairo
Cali
Callie
Calliope
Calypso
Camden
Camilla
Cardi
Casey
Cassandra
Cassie
Cat
Cayenne
Chanel
Charlie
Charlotte
Chelsea
Cherise
Chloe
Chyna
Cinder
Cinnamon
Clementine
Cleo
Cleopatra
Cloudy
Coco
Cocoa
Cookie
Cora
Coral
Coraline
Cosette
Cricket
Crystal
Cuddles
Cupcake
Girl cat names starting with D
Daffodil
Dahlia
Daisy
Dakota
Daphne
Darcy
Darla
Delilah
Delphine
Demi
Diamond
Dido
Dinah
Dionysia
Dixie
Dolly
Dora
Dottie
Dublin
Duchess
Dumpling
Dusty
Dylan
Girl cat names starting with E
Ebony
Echo
Eden
Edie
Eggnog
Eleven
Elizabeth
Elke
Ella
Ellery
Ellie
Elodie
Eloise
Elora
Elsa
Elyse
Emerald
Emilia
Emily
Emma
Emmy
Endora
Esme
Esmerelda
Ethel
Eva
Eve
Everly
Girl cat names starting with F
Faith
Fallon
Fanny
Farrah
Fatima
Fawn
Fay
Felicia
Felicity
Fergie
Fifi
Fiona
Fizzy
Fleur
Flora
Florence
Fluffy
Frankie
Franny
Freja
Freya
Frida
Fuchsia
Fuji
Girl cat names starting with G
Gabby
Gaia
Gail
Gala
Gemini
Genesis
Genevra
Georgia
Gertrude
Ghita
Gidget
Giggles
Gigi
Ginger
Giselle
Gizmo
Gladys
Goldie
Grace
Gracie
Greta
Gwendolyn
Gypsy
Girl cat names starting with H
Hannah
Happy
Harley
Harlow
Harriet
Hayden
Hazel
Hazelnut
Hedwig
Heidi
Helaine
Heloise
Hennessy
Hermione
Hero
Hershey
Hiccup
Holly
Honey
Hope
Hypatia
Girl cat names starting with I
Ianna
Idina
Iggy
Ilia
Iliana
Iman
Imogen
India
Indigo
Iris
Isabella
Isabelle
Isis
Isla
Italy
Ivy
Izzy
Girl cat names starting with J
Jacey
Jade
Jalisa
Jasmine
Jazzy
Jelly Bean
Jellybean
Jessie
Jette
Jolene
Jolie
Josie
Juliet
Julietta
July
Juniper
Junko
Girl cat names starting with K
Kadija
Kailani
Kali
Kanga
Karma
Katie
Katie Kat
Katsu
Keiko
Kennedy
Kiki
Kira
Kismet
Kisyuna
Kit Kat
Kit-Kat
Kitten
Kitty
Kiwi
Kona
Kylia
Kyrie
Girl cat names starting with L
Lacey
Lady
Ladybug
Lana
Latika
Layla
Legacy
Leia
Lemon
Lexi
Lexie
Libby
Lila
Lilly
Lilo
Lily
Linx
Liona
Lizzie
Lizzo
Lizzy
Loki
Lola
Lollipop
Lorelei
Louise
Lucky
Lucy
Luella
Lula
Lulu
Luna
Girl cat names starting with M
Mabel
Mable
Macaroon
Macy
Maddie
Madeline
Madera
Madison
Mae
Magdalena
Maggie
Magnolia
Maia
Mali
Mama
Mandy
Margarita
Marie
Marley
Marnie
Marshmallow
Martha
Matilda
Maxine
Maya
Mecca
Merry
Mia
Micah
Midnight
Mika
Mila
Milky
Millie
Mimi
Mina
Mindy
Minerva
Minnie
Minnow
Mirabel
Misha
Miss Kitty
Missy
Misty
Mittens
Mitzi
Mocha
Molly
Monroe
Mouse
Moxie
Muffin
Mya
Myrtle
Girl cat names starting with N
Naara
Nala
Nashwa
Natasha
Neema
Nefertiti
Nell
Nellie
Nikita
Nikki
Nina
Noble
Noel
Noemi
Nola
Noodle
Nora
Nova
Nox
Nusa
Nutmeg
Girl cat names starting with O
Oakley
Odessa
Olenna
Olive
Olivia
Olympe
Ontario
Onyx
Oona
Opal
Ophelia
Orchid
Oreo
Orly
Girl cat names starting with P
Padme
Paloma
Pancake
Pandora
Paprika
Paris
Pasha
Patches
Peaches
Peanut
Pearl
Pebbles
Penelope
Penny
Pepper
Persephone
Petunia
Phaedra
Phoebe
Pia
Pinky
Pinot
Piper
Pippa
Pippi
Pita
Pixie
Polly
Poppy
Portia
Prada
Prairie
Precious
Princess
Priscilla
Priya
Prudence
Pumpkin
Girl cat names starting with Q
Qiana
Qing
Quackers
Quayle
Queena
Queenie
Querida
Quin
Quincy
Quinn
Quinnlee
Quita
Girl cat names starting with R
Rahima
Raisin
Ransom
Raven
Raya
Reese
Rhiannon
Rihanna
Rika
Riley
Ripley
Ritz
Robyn
Roisin
Roo
Rory
Rosa
Rose
Rosemary
Roshni
Rosie
Roxie
Roxy
Ruby
Ryan
Girl cat names starting with S
Sabine
Sabrina
Sachi
Sadie
Sage
Sakura
Salem
Sally
Saltine
Sam
Samantha
Samira
Sammie
Sammy
Sandy
Sangria
Sapphire
Sarah
Sasha
Sassy
Savannah
Scarlett
Scout
Scribbles
Selah
Shadow
Shae
Sheba
Shelby
Sierra
Silva
Simone
Sissy
Skittles
Smokey
Smudge
Snickers
Snowball
Snowflake
Snuffy
Socks
Sofia
Sophia
Sophie
Spooky
Sprinkles
Star
Stella
Storm
Stormy
Sugar
Suki
Summer
Sunny
Sunshine
Susie
Suzy
Girl cat names starting with T
Tabby
Tabitha
Talisa
Tallulah
Tasha
Taylee
Tesla
Tessa
Thelma
Theodora
Thetis
Tiana
Tiffany
Tiger
Tiger Lily
Tigger
Tilly
Tina
Tinkerbell
Tira
Tootsie
Toy
Trace
Trixie
Twyla
Girl cat names starting with U
Uki
Ukiya
Ulani
Uma
Umami
Una
Unna
Urara
Ursula
Usra
Utah
Uzma
Girl cat names starting with V
Vada
Valentina
Valentine
Vanna
Veanna
Velma
Venice
Vera
Verena
Victoria
Vinita
Viola
Violet
Vixen
Volta
Girl cat names starting with W
Wanda
Wasabi
Wauna
Wave
Wavy
Wendy
Wesley
Westlyn
Whiskers
Whisper
Wiley
Willa
Willow
Willow Olive
Winnie
Winny
Winona
Winter
Wren
Wynn
Girl cat names starting with X
Xael
Xanadu
Xandria
Xandy
Xannon
Xanthippe
Xara
Xareni
Xena
Xenia
Xeraphina
Xia
Xiomara
Xyla
Girl cat names starting with Y
Yael
Yafa
Yalitza
Yara
Yasmine
Ygritte
Yippee
Yo-Yo
Yoko
Yoko Ono
Yolo
Yori
Yoshi
Yum Yum
Yuzuki
Yvella
Yvette
Girl cat names starting with Z
Zabrina
Zadie
Zahara
Zahina
Zaida
Zane
Zara
Zaria
Zazie
Zealand
Zelda
Zen
Zephyra
Zillow
Zipper
Zippy
Ziva
Ziya
Zoe
Zoey
Zora
Zucchini
World Cat Finder Team