The 7 Best Cat Toys for Your Cat in 2023 (Interactive and Fun)
12.02.2022.
Every product and service on World Cat Finder is independently selected by our editors, contributors, and experts. If you purchase something through our links, we may earn a referral fee. Learn more
---
All cat owners know that cat toys are an essential part of a domestic cat's life. Cat toys are probably the best way to engage your cat and make them exercise a bit. Some toys can even make them use their brain and develop their cognitive abilities. However, picking the best cat toy can be a lengthy process. Eventually, we will discover what works best for our cats, but it will take some trial and error. Luckily, World Cat Finder has a team of experienced cat owners that can give you fantastic advice on which cat toys you should pick. Here are is a list of the best cat toys for your cat.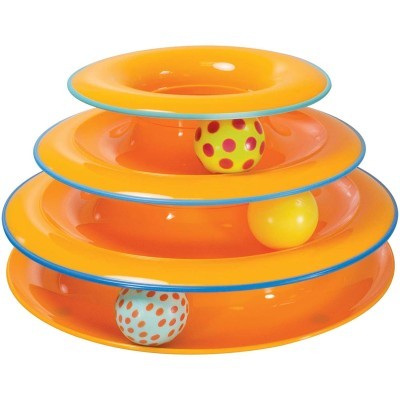 Let's start with our favorite cat toy. The Petstages Cat Tracks Cat Toy is an interactive cat toy that can keep your adult cat or kitten engaged for hours. We can honestly say there is absolutely nothing cuter than seeing a kitten play with this toy. Plus, this cat toy will satisfy your little hunter's need for hunting. The balls cannot drop out of the toy, so your cat will have a lot of fun pushing them around. It is an excellent choice at an affordable price. Plus, it has more than 50.000 positive reviews.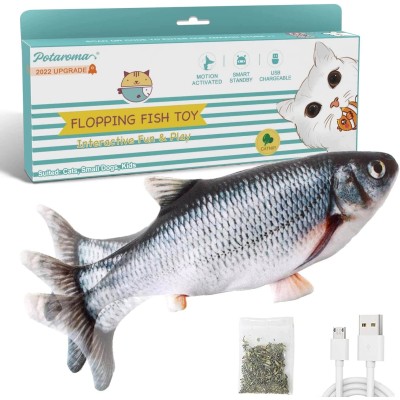 If you have to leave your cat at home and you want to make sure she won't get bored, the Potaroma Flopping Fish 10.5" might be a great choice. Cat owners worldwide agree that this is a great toy that can keep your cat active and engaged for a long time. The great thing about it is that the fish won't move unless motion sensors detect the cat touching it. As soon as your cat gets interested and starts playing with it, the toy will start to wiggle. It is a fantastic toy we are absolutely delighted with. Plus, it comes with a bag of catnip.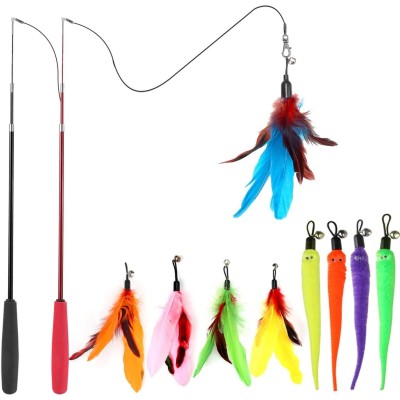 The MeoHui Interactive Cat Feather Toy is a classic cat toy that is fantastic for cats and their owners. This teaser toy will make your cat chase it all over the place. Keep in mind that cats are very fast and agile, so if you want to make this toy work, you should make sure you're quick enough. Cats love teaser toys, and this one comes with different attachments, so if your cat gets bored of one, simply switch it and start all over again. The telescopic pole design gives you the ability to extend the toy and make chasing it even more fun.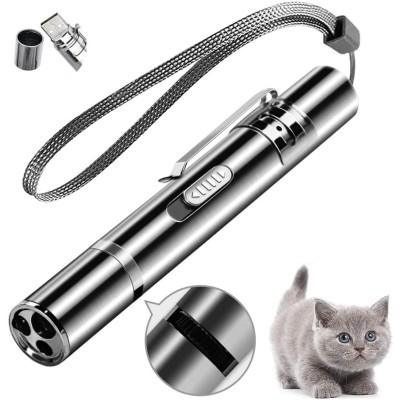 The laser pointer is one of the easiest and most fun ways to play with your cat. You can just sit on a couch and watch your cat go crazy all over the place trying to catch the elusive red dot. This is our favorite laser pointer because it has USB charging, different color options, and a decent range. It is durable, so you won't need to worry about it stopping working after a few playing sessions.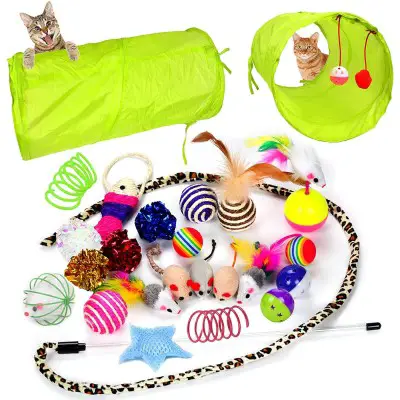 If you're not entirely sure what to get, you can just get the Youngever 24 Cat Toys pack. This bundle contains various toys your cat can play with. It even comes with a tunnel, teaser toys, crinkle balls, springs, etc. This is an affordable way of finding out what type of toys your cat actually likes. You can test them all and see which your cat prefers.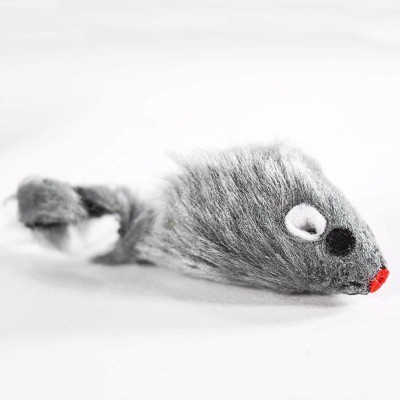 Catching mice is what cats do, so why not satisfy their hunting instincts with the Penn Plax Play Fur Mice toys? There are 12 plush mice inside this pack, and each of them makes a crinkling sound when your cat plays with them. If you want to get cat toys you won't feel bad when they get destroyed (which they inevitably will), these toys are cheap and fun. Simply order a new pack and start the fun all over again.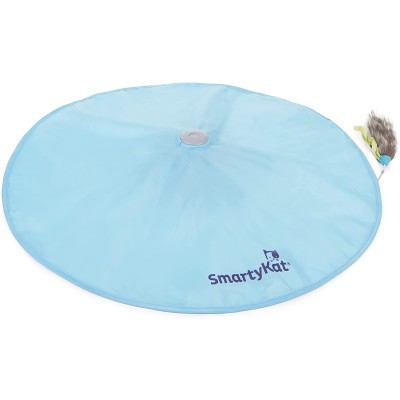 If you want to get a toy that will physically engage your cat and satisfy their hunting needs, the SmartyKat Hot Pursuit is an excellent choice for you. This interactive toy makes your cat hunt the teaser toy hidden under the mat. It has two-speed controls and even includes flashing lights that interest any cat. The toy is battery-powered and will provide hours of fun for your little hunter.
World Cat Finder Team