Why You Should Consider Giving CBD To Your Cat?
15.11.2022.
Every product and service on World Cat Finder is independently selected by our editors, contributors, and experts. If you purchase something through our links, we may earn a referral fee. Learn more
---
CBD oil is a rising trend in the world of humans and dogs, but many don't realize that cats could also be a part of it. Cat owners that turned to CBD oil to help their cats with health problems didn't regret it.
If you consider purchasing CBD oil for your cat, you will have to do research because finding the right one for your kitty might be challenging as it seems. Consider different things to choose the best product for your cat. Before giving your cat some CBD oil, here is some important information you need to know.
Is CBD oil healthy?
Many studies have been conducted about the positive effect CBD has on humans. Unfortunately, only a few studies show CBD oil's real impact and benefit on our cats. Many cat owners have reported improvement in the health condition of their cats after using CBD oil.
Until there are some concrete studies, it is up to us to determine if CBD oil will benefit our cat, and judging by the current state – there are certainly health benefits.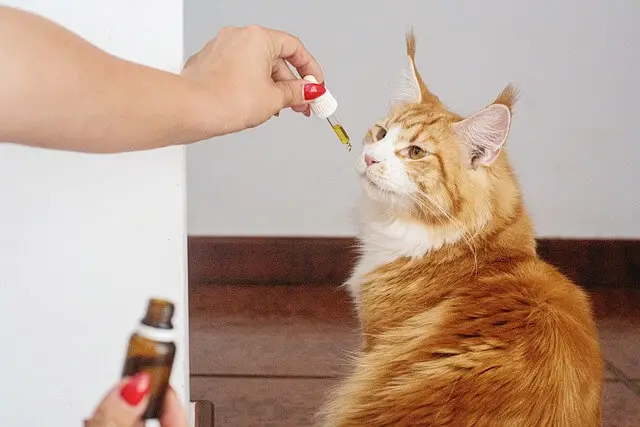 CBD oil for cats
CBD will be used to treat different chronic pain and neurological disorders, and it will be used to provide comfort and increase the quality of your cat's life. Take note that before giving your cat CBD oil, you should consult your vet.
CBD oil can help with many health issues, some of which include:
Anxiety
Arthritis
Inflammation
Pain
UTI
Bowel disease
Seizures
Epilepsy
If your cat is suffering from some health condition, CBD oil could be the solution to ease her pain and provide comfort.
CBD oil for cats with anxiety
The most common use of CBD oil for cats is for treating anxiety. There are many reasons why your cat could be anxious, and more and more pet parents are turning to CBD oil in these situations. Your vet can prescribe your cat for a temporary period or for an extended period depending on the severity of the anxiety your cat is experiencing.
IMPORTANT: Many cat owners think that CBD oil will make their pets feel high, but in reality, CBD oil doesn't contain THC (compound to make you high), and it will offer your cat health benefits without a "high" feeling, rather, your cat will experience relaxation.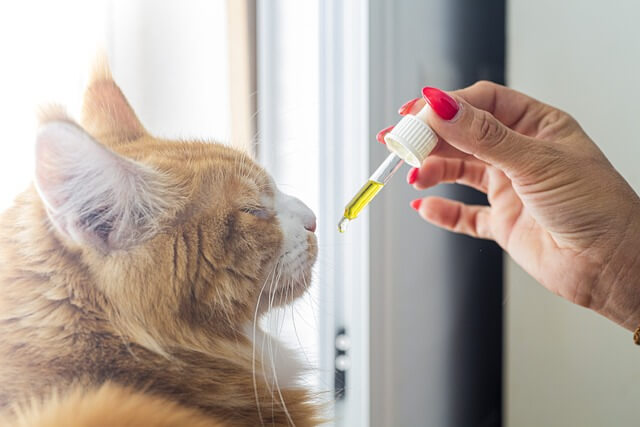 Are there any risks of using CBD oil for cats?
Because there are no specific studies about cat health benefits, we need a complete picture of CBD oil usage. The main issue is that FDA still needs to approve the usage of CBD oil for cats, and because of that, there are no officially recommended doses for specific illnesses.
Regardless, since many cat owners have started to use CBD oil to treat their cats, and vets are getting more and more familiar with this product, the correct dose can give you your vet depending on the specific health problem that is bothering your cat.
Is hemp oil the same as CBD?
If you have no experience and this is your first time learning about CBD oil, you may think that hemp and CBD oil are the same, but this is not the case.
Hemp oil is made by cold-pressing hemp seed, while CBD oil is directly extracted from the plant. Although they seem the same, and hemp oil can offer some benefits as CBD, they are different and used for treating different problems.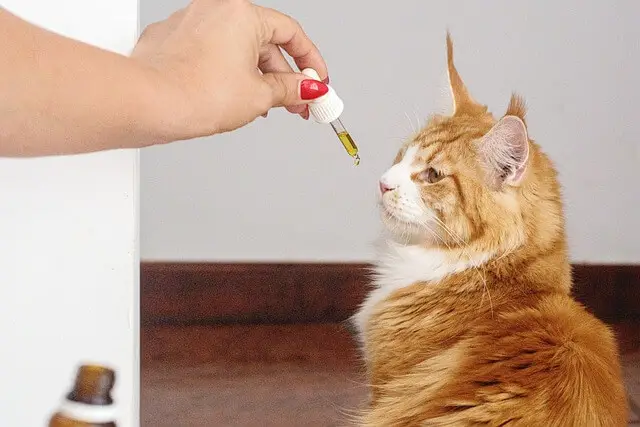 How to choose the right CBD oil for my cat?
To find the best CBD oil for your cat, first, you must know what effect you are trying to achieve. Different CBD oils will have different purposes. If you are unsure which one to choose, your vet can help you. If you decide to treat your cat with CBD oil, it is best if you provide her with the best option for her specific case.
How to set dosage?
Again, since there are no approved charts or dosage recommendations, your vet will need to set the correct dosage for your cat. If you try to investigate this by yourself to find the correct dosage, you most probably will find some charts, but our advice is to never fully trust those because the FDA does not approve these charts, and if the dose is wrong, it could cause many problems for your cat.
Trust your vet and ask him all you need about CBD oil, the correct dose, and how to give CBD to your cat. Dosage for different issues will vary, and you can't expect cats with anxiety problems and seizures to get the same dose.
Best CBD oil for cats
As we said earlier, your vet can recommend the best BCD oil for your cat and her health issues. Below you can find a few of our recommendations, and you can mention some of them while talking to your vet to find CBD oil that will suit your cat best.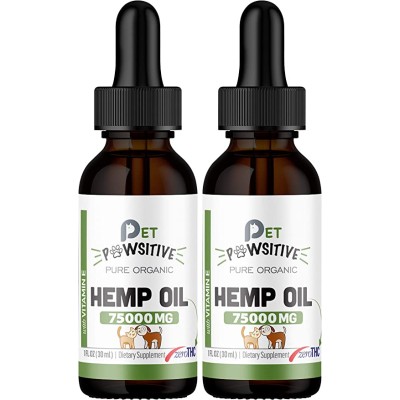 The natural calming effects of this pet hemp oil make it ideal for cats that experience anxiety when exposed to loud noises like thunder, being separated from their owners, or going to the veterinarian. Whether you're the proud parent of a little kitten or a large cat, this hemp oil extract has the potential to alleviate stress and discomfort in feline patients of all sizes. Vitamins C and E have been added to this hemp oil to make it even more effective at preventing cell damage, oxidative stress, and the aging process in pets.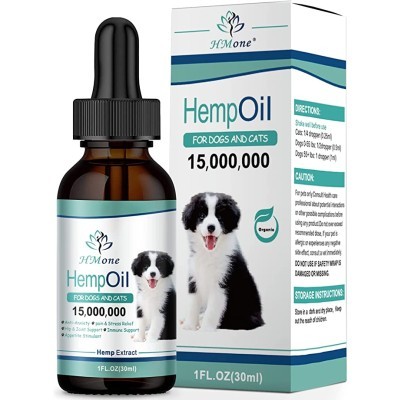 Your pet's mind and body will feel more at ease thanks to this premium hemp oil's calming effects.
If your pet has soreness in his or her limbs or muscles after engaging in a particularly intense game or walks, using hemp oil and other substances derived from hemp extract may provide some relief.
The dropper top makes it simple to provide the hemp oil drops to cat's mouth, mix it with your pet's treats or food, or apply it topically (on the skin).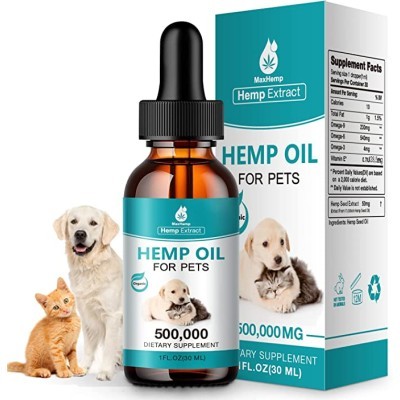 This hemp oil formula is great for calming stressed-out feline friends and bolstering their health. Using hemp oil can help your pet's immune system and digestive health. Hemp oil for cats is an excellent source of anti-inflammatory essential fatty acids, antioxidants, flavonoids, and trace minerals, all of which work together to reduce joint pain and inflammation.
World Cat Finder Team