Fife World Show 2022 Information
---
If you're a cat breeder or simply a cat owner who exhibits their beloved feline, the Fife World Show is one of the most important events you have to visit in 2022. World Cat Finder brings you all the information you need to know about this event, how to prepare for it, and what to expect.
Where is the Fife World Show 2022 held?
The location for the Fife World Show 2022 is Belgium. More precisely, it will take place in Mechelen, just north of Brussels. Brussels is a town in the north-central part of Belgium, and the weather is usually pleasant at this time of the year. It is usually 59°F (15°C) during the day, so make sure you pack clothes that are fitting for that type of weather. There's a lot of traffic in Brussels, so make sure you plan your routes from your accommodation to the venue.
The interesting thing is that Belgium never hosted an event of such scale. This is their first time, and we cannot wait to see what they've organized. We have no doubt they will make a fantastic show we all can enjoy.
Offer for registered and official catteries - Join the World Cat Finder Cattery Program to find new customers for your kittens, and to spread the word about your cattery.
Where is the venue?
The Fife World Show will be held in Nekkerhal, an impressive and one of the most beautiful venues in the world. It includes different exhibition spaces and is considered one of the safest venues in the world. Each year, it hosts different events and is one of the most popular choices for various exhibitions held in Belgium.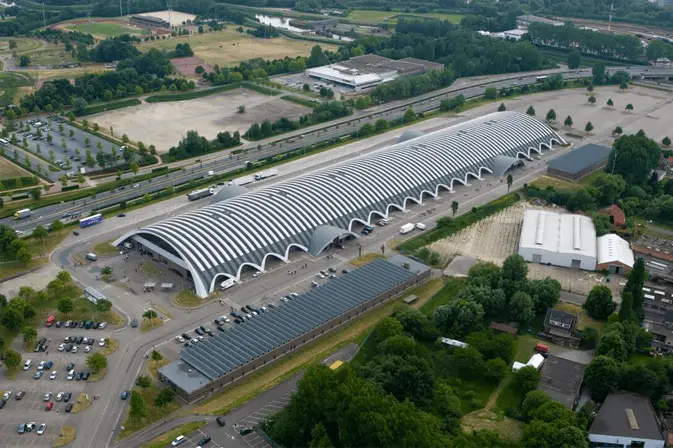 The venue is easily reachable with your car, but it is also very well connected with public transportation routes. However, you should make sure you organize your accommodation early. This is a fairly small town, so accommodation options will be limited. The venue is just 1,2 miles (2 km) from the city center.
Venue address - Plattebeekstraat 1, 2800 Mechelen
Exhibition space - 18.454 m²
Parking - 1.500 places
When is Fife World Show 2022 held?
The Fife World Show 2022 will be held on 29th and 30th October 2022. The dates have been set after careful consideration with Felis Belgica and Fife. Remember that we are still in a pandemic, so some restrictions might apply.
How much is the entry fee?
The entry fees are 65€ per cat.
When do registrations open?
1st July 2022
When's the registration deadline?
1st October 2022
Is camping available?
Yes, camping is available close to the venue. You can book a place as soon as the organizer publishes information about the agreement with the venue.
Are there enough hotels?
There are plenty of hotels reasonably close to the venue. Brussels and Antwerp are both only a 20-minute car ride away. However, make sure you book a pet-friendly room.
In conclusion
The 2022 Fife World Show will be held in Mechelen, Belgium. It is the first time Belgium hosts an event of this magnitude, and we are very excited to visit it on the 29th and 30th of October. The venue is held in Nekkerhal, which is just 1.2 miles (2 km) away from the city center.
World Cat Finder Team